Halloween Gifs !!
Use 'em on your home pages!!
(but please give me credit & a link)*


Shake a Leg Bone!
Gettin' Jiggy with the Ghost Jig !!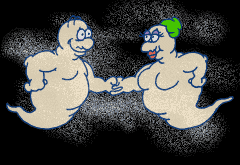 Do the Witchy Hop !!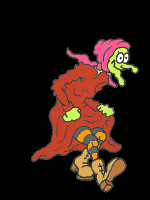 Heads Up !!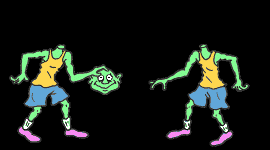 Mummies Dance ...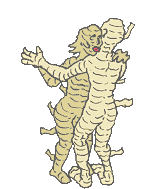 Har de Har Har !! ...
Bride of Frank ...

Does an interpretive Dance,
accompanied by Frank on the Ukulele ...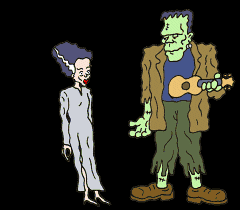 Drac Calling ...
*Use subject to these copyright conditions. Animated gifs and all other images Copyright © 1998, 1999 by Rick Weil; all rights reserved. You may use them freely for noncommercial use. You may not use them for commercial use. You may not use them to promote hate, violence, or pornography.